The Challenge: Reaching Buyers In The Digital Age
Technology sales are hard - you need to convey a lot of detailed information to technologists, and also build a business case. On the buyer side, they are overwhelmed with information and need to get multiple people to agree on an approach and a vendor to move forward with an initiative and purchase.

Consequently, technology vendors see a higher prospect abandonment rate than most other industries – this is due to the greater investment required as well as the uncertainty and length involved in the buying process.
​
Advances in technology have dramatically reduced the effectiveness of traditional outbound sale methods that interrupt buyers' lives in the hope that they will find the occasional prospect in the midst of buying what they offer. Buyers screen unwanted sales outreaches and disregard the resulting voicemails. They delete irrelevant and unwanted email solicitations. Simply put, today's buyers want to interact with technology providers when they need to and on their own terms.

So how can vendors get the attention of buyers, educate them on their products and ultimately lead them to action?
---
The Solution: A Personal, Helpful Buyer-Centric Approach That Leverages How People Buy Today
Insight selling is an approach focused on attracting customers through content and interactions that are relevant and helpful — not interruptive. With insight based sales, you find potential customers based on buying triggers that allow you to reach out and make a very personal and relevant connection through channels like email, blogs, and social media.

Unlike legacy outbound sales, insight selling does not need to fight for potential customers' attention. Insight based sales creates a mechanism to drive leads INBOUND to you. By creating content designed to address the problems and needs of your ideal customers, insight oriented sales is welcomed by qualified prospects and builds trust and credibility for your business.
The same technology that has dramatically changed the way customers buy is also behind the effectiveness of insight selling. Giving sales the tools to target and deliver more personal information in more formats, in more channels in less time than ever before in a manner that can be tracked, analyzed and optimized continuously. Insight sales simply sells the way buyers want to buy.
A Methodology for Creating a Sales Process That Matches How People Buy
​

Due to the proliferation of marketing materials on the internet, the modern buyer is no longer dependent on salespeople to access information to make purchase decisions. Insight-focused salespeople recognize the need to transform their sales experience to be personalized to the buyer's context. Inbound oriented sales teams recognize the need to transform their entire sales strategy to be based on serving the buyer, rather than the seller.
How to Interpret the Graphic
​
Inbound focused sales develops a sales process that supports the prospect through the buyer's journey. Along the bottom are stages (Awareness, Consideration, and Decision) that buyers move through during their purchasing process. Along the top are four actions (Identify, Connect, Explore, and Advise) that insight-focused sales teams must implement in order to support qualified leads to become opportunities and eventually customers.
INSIGHT SELLING IS ABOUT DELIVERING VALUE TO YOUR BUYERS
​THROUGH HELPFUL DIALOG AND CONSULTATION
The Insight Sales Methodology covers every step of the buyer's journey traveled on the road from stranger to customer, and each corresponding salesperson action. This approach acknowledges that Inbound Sales doesn't just happen -- you do it. And, you do it using tools that help you personalize the sales process to appeal to precisely the right leads, in the right places, at just the right time in their buying journey.
Buyer-Centric
Build your sales process around the buyer and their decision process - rather than the seller's. Provide meaningful advice on how to meet the buyer's challenges.
Advisory
Build trust and credibility with prospects by helping them make a buying decision rather than "selling" them.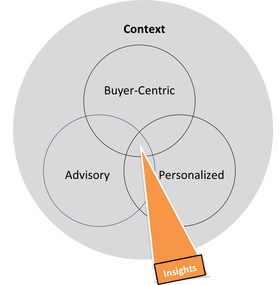 Personalized
Tailor your content and conversations to the wants and needs of your prospect. As you learn more over time you can continually stay relevant.
Lead active buyers to insights
Identify and prioritize buyers who are active in the buying journey. Build trust and credibility by engaging them with relevant, personalized information. Explore their needs, advise on solutions and lead them to your unique value.
Comparing Legacy Salespeople to Insight-Focused Salespeople
LEGACY SALES APPROACH
Are unaware of which buyers are active in a buying journey


Use cold outreach; lead with generic elevator pitch to qualify on budget
Transition into presentation mode when a buyer expresses interest
Deliver the same presentation every time and offer discounts to get buyers to purchase on seller's timeline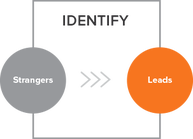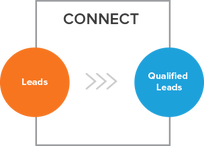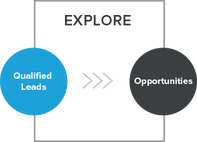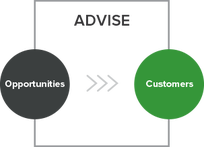 INSIGHT SALES APPROACH
Prioritize buyers that are active in a buying journey​​
Build trust by participating in the buyer's online conversations; lead with personalized messaging and advice based on buyer's interests​
Transition into exploration mode when a buyer expresses interest
Personalize the presentation to each buyer and adjust sales process to the buyer's timeline
Buyer-Centric Selling
Key Components of Effective Insight Selling
The Four Stages of Inbound Oriented Selling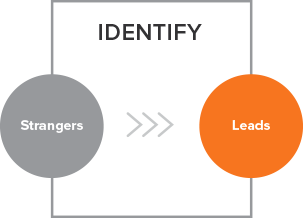 Identify
Most buyers are already in the awareness stage of the buying journey before they engage with salespeople. Insight focused salespeople prioritize active buyers ahead of passive buyers. Active buyers may have recently visited the company website, filled out a form or opened one of the salesperson's emails.
Do your research.

Talk to good fit customers, ask for introductions on LinkedIn and set up Google alerts. Use the data from Linkedin, job postings, professional forums, Quora etc to search for good fit prospects.
Begin contacting good fit leads and companies.
These are website visitors that provide their contact information via a conversion form and are from a company that matches your ideal buyer profile.
Start contacting leads based on behavior.
Leverage triggered events technology to understand which of your prospects are visiting your website, opening your emails and even viewing your pricing page!
---
Connect
​
Legacy salespeople use cold emails and voicemails with the same generic elevator pitch and entice the buyer with a discount. Inbound salespeople lead with a message personalized to the buyer's context. This context could be the buyer's industry, role, interests, common connections, etc.
Define personas.
Understand the unique perspectives of the individuals you're attempting to reach. First, segment your market by the types of companies you target. Then, define the personas of the different types of people you target.
Define the sequences for each persona.
Determine which mediums you'll use to reach out to each persona. Does your persona prefer being contacted via phone or email? How many times will you reach out before you give up? We refer to these outreach strategies as your "sequences."
Define the content for each sequence.
Most of these buyers are in the "awareness" stage of their buying journey. Therefore, your goal is not to sell them on your product or even see a demo. Instead, your goal is to educate them on the problem or opportunity they are exploring.
---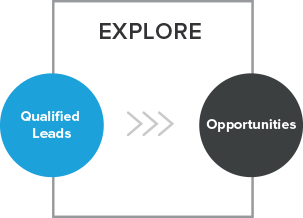 Explore
​
Guide an exploratory conversation so that you're in control, but your prospect feels like they're being empowered to make the right decisions. Unlike traditional qualification frameworks like BANT, this new exploratory framework is something you'll openly share with your prospects.
​
Focus on the prospect's challenges first.
People generally don't make changes unless they have a challenge that impedes their progress. Use the small yet powerful wording adjustment of "challenges" instead of saying "problems."
Connect goals with those challenges.
Talk about the prospect's goals and listen for an acknowledgment that they don't have a good solution and are afraid they won't achieve their goals.
Share plans that fit the prospect's timeline.
Introduce how your product can help with the buyer's goals and challenges. Ideally, your strategy is uniquely positioned to help that competition can't match.
Then, discuss budget.
The final thing to understand is how the prospect will fund any investment they must make to implement their new plan. Consider all costs involved including financial, time and human resource investments.
---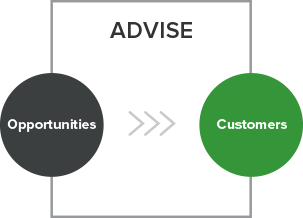 Advise
​
Inbound salespeople advise prospects on why their offering is uniquely positioned to address the buyer's context. By sticking to a generic script, legacy salespeople fail to represent their strategy as a solution to their prospect's specific needs. Prospects want to know how features are specifically going to help them and their situation. As an inbound salesperson, you serve as a translator between the generic messaging found on your company's website and the unique needs of your buyer.
Here are three steps to advising your prospect through a presentation, and turning opportunities into customers:
Provide a recap of what you've learned.
The beginning of the presentation is all about restating where the prospect is now and the insights you've gleaned from your earlier conversations, such as a challenge your prospect has or a goal they want to achieve. Impress upon your buyer that you are uniquely suited to help them.
Suggest ways to achieve their goals.
Now you're ready to suggest different ways to make the change you both agree they need. Craft a customized presentation that connects their goals and challenges to your offering, and shows exactly how they'll benefit with your service.
Confirm budget, authority and timeline.
Based on what it takes to set up their account and implement your solution, work backwards to determine when they need to sign your contract. Outline a timeline that meets the buyer's deadline.
---
Getting Started with Inbound Selling
To start, you'll need to determine how your funnel is getting filled and how much of your lead generation will take place directly from sales prospecting efforts and how much marketing needs to contribute. If you're not sure how to determine
this then

use this lead calculator to ensure proper sales and marketing alignment.

You'll then need to consider the buying triggers to look for then start building an outreach and content strategy, to successful it's fundamental to understand the customer pain points - consult this primer if you want to a comprehensive base line getting started and aligning your teams.

Once you've the mapped the messaging and content, outreach - you want to make sure you have the technology and tools to make your processes operate efficiently and effectively. To jump start your efforts check out Selling Better Faster- A Guide for Modern Sales Teams

For more "how to" info check out An Overview of the Inbound Sales Philosophy, Methodology, and Tool Set.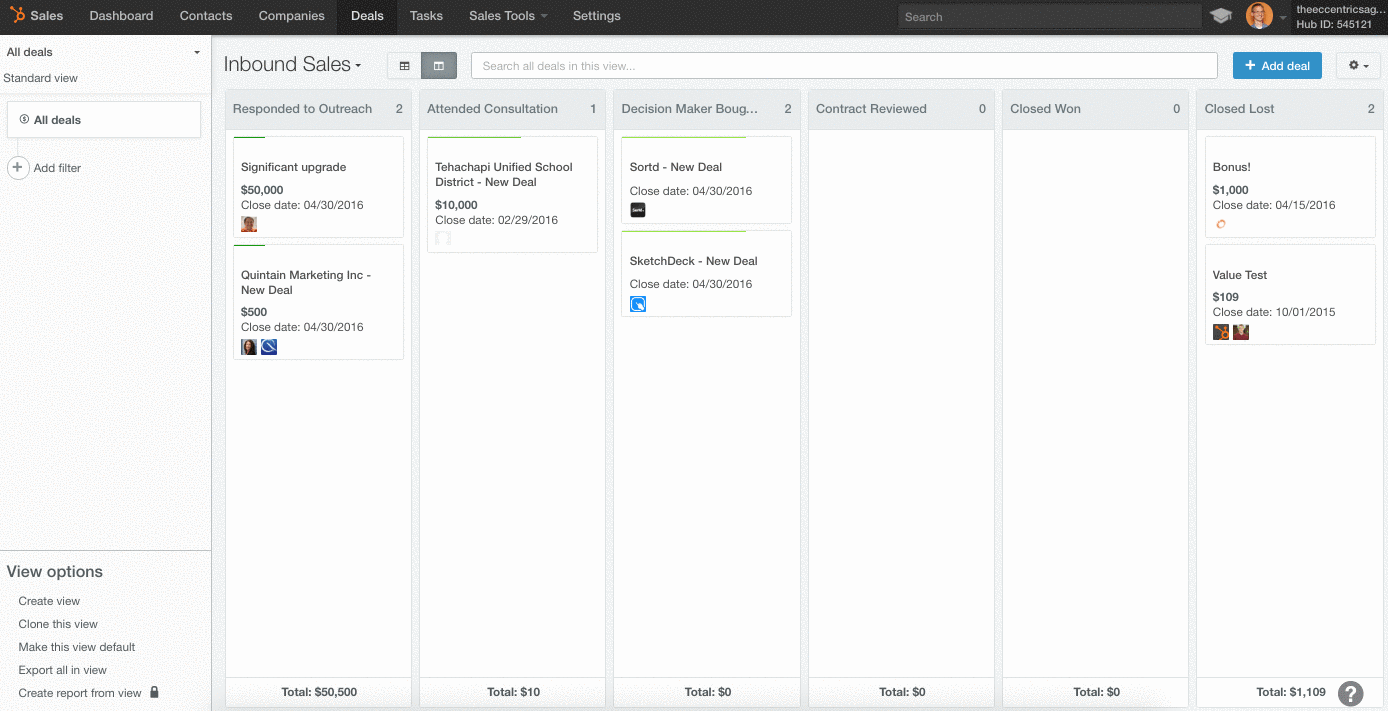 If you're committed to growing your business, we're here to help.




Let's improve your marketing and grow your sales pipeline.
Schedule a Free 30-Minute Consultation
CLICK HERE NOW TO SCHEDULE