Relentless Buyer-Focused Marketers and More...
​
The Agile Product Marketing Group was founded to provide senior level expertise that bridges the gap between sales, corporate marketing, and product management to deliver revenue focused marketing and differentiation to move UP AND TO THE RIGHT!

The Agile Product Marketing Group is a customer-centric product marketing consultancy that works with B2B Software and Technology companies who target buyers of Cloud and IT security products. Our guiding principles are to take and maintain a customer-centric approach to developing strategies, programs, and content that minimize the effort required to close sales.

We maintain a flexible virtual team and offer hands-on senior product marketing consultants for objective strategy development and program execution, combining years of experience with the latest tools and techniques. On Demand!


Results Driven Management Experience

Our consultants have held multiple marketing leadership roles and have significant experience in the software industry, as leaders in product marketing, product strategy, sales enablement and branding with companies ranging from early stage startups to leading worldwide enterprises. Across our team, we have launched upwards of 75 products and solutions. Whether creating new market categories or working in established mature markets we've been responsible for driving the strategy behind developing customer focused messaging in support of designing effective global go-to-market and sales enablement programs.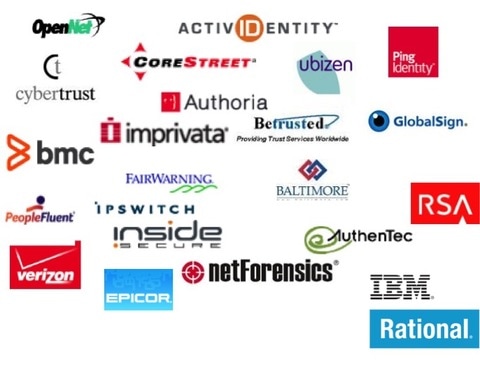 Understanding Buyers and Technology
We take a thorough approach to understanding your specific buyers and markets, but we're not green and don't need to reinvent the wheel for every client - enabling us to save time and deliver quickly. With years of combined technology industry marketing experience, Agile Product Marketing Group's consultants have been there and done that, whatever that might be:
•Audit & Compliance Platforms
•Big Data/Hadoop/Kafka
•Data Backup and Storage
•Digital Rights Management
•Document Management
•Embedded Security
•Federation
•Hardware Security
•Internet of Things
•Identity & Access Management
•Managed Security Services


•Messaging & Collaboration
•Mobile device protection
•Network Monitoring
•PKI and Encryption
•SaaS Applications
•Security & Authentication
•SEIM platforms
•Silicon IP
•Software Defined Networking
•Software Development Tools
•VPN & Remote Access


•CFO
•CEO
•CIO
•CISO
•COO
•Chief Data Officer
•Compliance and Privacy Officers
•Developers
•DevOps Managers
•Enterprise Architects
•Help Desk Managers
•Human Resources
​•IT Operations
•IT Security
•Mathematicians & Engineers
•Product Manager
•Network Administrator
•QA/testers
•Risk Officers
•Release Engineers
•Software Architects
•Security Operations

​Well Versed in Tools and Techniques

When it comes to sales and marketing technology you can't compete without the latest platforms and tools. We're a Hubspot partner, and our team is experienced working with a variety of the latest tools such as Salesforce.com, Pardot, Marketo, and Eloqua to help you analyze and automate.
​
But without an understanding of the underlying principles of sales and marketing, you can't take full advantage of the technology.

We're well versed in proven sales and marketing methodologies including: Solution Selling, SPIN Selling, Inbound Certified, and Pragmatic Marketing, but not wed to a single system. Instead we take a hybrid approach to incorporating the best and most relevant elements of each to provide and maintain a customer-centric marketing focus.

We provide you with the ability to strategically and tactically get the most out of your technology investments. ​