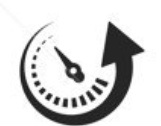 Adding Bandwidth and Expertise
In today's fast moving world of enterprise technology, it can be difficult just to maintain the status quo and avoid going into "fire, ready, aim" mode. In this environment, managers have a limited amount of time and attention to spend on new projects and major initiatives and find it difficult to get up to speed on the latest approaches and technologies. In addition, some projects are very specialized or have a short life span in which case it may not be practical to hire or train a staff member for those projects. When your businesses is faced with limited resources to plan and execute on new or existing initiatives, we bring the industry experience, ideas, and the toolbox to turn them into actionable plans and programs. We are marketing strategists and tacticians: the thinkers and the doers.

Our approach is diagnose first. We ask the right questions, make recommendations, and execute. We fit strategies and tactics to your needs. We test and iterate. And most importantly, we make things happen. Our "toolbox" is broadly grouped into four types of services most commonly sought out - take a look at what we can deliver and if you don't see something you need, then just ask.


Think of us as marketing-as-a-service. Clients can utilize our product marketing consulting services on either a project-by-project or fractional staff augmentation basis. Using Agile Product Marketing Group's flexible pay-as-you-grow approach, you can now scale marketing resources up and down to meet your demands - giving your business the ability to stay agile and responsive.