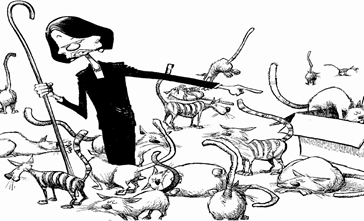 THE BIGGEST PROBLEM IN B2B SALES AND MARKETING IN ANY INDUSTRY: HOW DO YOU GET ALL THE PEOPLE THAT MAKE THE DECISION TOGETHER AND CLOSE THEM OUT?
The myth of the decision maker
On average, 5.4 people are involved in today's B2B purchase decisions. This creates differences in opinion that make it increasingly hard to reach a decision and many teams simply give up on purchases altogether. This scenario combined with a buyer- controlled purchasing process significantly increases the challenge for sales and marketing to influence the buying process.