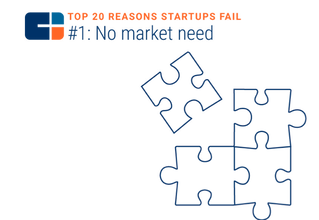 Addressing The #1 Reason Startups Fail – The Case for Customer Discovery
According to
CB Insights
, 70% of startup tech companies fail, after raising financing and the #1 reason is No Market Need; Tackling problems that are interesting to solve rather than those that serve a market need was cited as the top reason for failure and at 42%, it dwarfs all other factors. So, as they say, an ounce of prevention is worth a pound of cure. In this case, you need a pound of prevention in discovering who your customers are and why they would want your product.
Steve Blank and Eric Ries created
The Lean Startup
movement and popularized the minimum viable product (MVP), which has become foundational for startups and mature companies alike; however, far too often, the MVP is a solution in...